Trussville, Ala. – Andrea Huels has recently been named as SPOC Automation's Director of Growth & Innovation. She will be responsible for developing and driving the company's strategic business planning in her new role.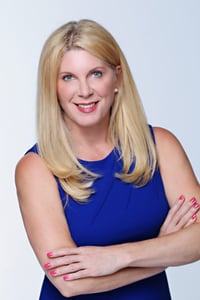 Huels has more than 20 years of experience in the field of manufacturing and market development, and obtains a Six Sigma Green Belt Certification. She specializes in developing innovative go-to market strategies.
Her career began with MOBIL Oil as a Sales Manager in Tampa, Fla. She also served as a Field Market Development Specialist with GE Plastics in Atlanta, Ga.. Following this, she served as a Global Marketing Manager and then Director of Marketing for IMERYs in Roswell, Ga.
Huels also previously served as the Global Director of Marketing with Crane Co., Strategic Marketing Director with Innova International, and Industry Marketing Manager with Omron Automation.
"Andrea will be a great addition to our leadership team," said Bobby Mason, President of SPOC Automation. "She brings certain skill sets and a vision that will help SPOC leap toward our target of being the dominant manufacturer of controls and automation in the exploration and production market globally."
As a marketing strategist who has partnered with CEOs, executives and entrepreneurs to grow their professional brands, Huels has significant experience developing value propositions that drive business expansion in the oil & gas, infrastructure, pulp & paper, water/ wastewater, and life science verticals.
Huels obtained her BSPA in Management, Policy & Administration with a concentration on Personnel and Labor Relations from Indiana University. She also completed a program at The University of Tampa in Marketing & Production Management. She participated in The Institute on Comparative Political and Economic Systems at Georgetown University, and completed a program on International Studies in Public Administration and Comparative Public Policy from Erasmus Universiteit in The Netherlands.
Other notable honors include a "Youth Leadership in America" award bestowed by President Ronald Reagan as well as an award from Jack Welch, ex-CEO of GE
About SPOC Automation
SPOC Automation builds world-class variable frequency drive (VFD) solutions for the oil and gas industry. SPOC engineers and packages artificial lift controls and automation technology that increases oil and gas production, lowers lifting costs and saves energy. As the leading artificial lift controls manufacturer in North America, SPOC applies decades of automation experience to equipment and processes to make products that help our customers produce more and spend less.