In the movies, we've all witnessed the deafening blast, blinding flash of an electrical explosion -- from the safety of a theater seat it's exciting. In real life, an arc flash is hazardous, even deadly.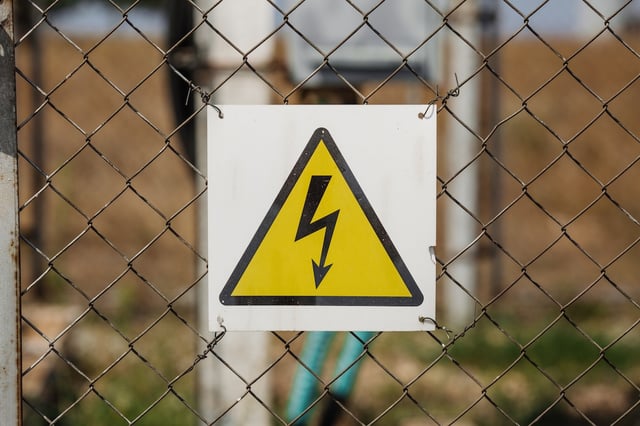 Arc flash is described as the light and heat produced from an electric arc supplied with sufficient electrical energy to cause substantial damage, harm, fire or injury. Such dangers are a known and recognized risk when working on high-voltage equipment. (Note that for our purposes, high voltage is used to describe 200-600 volt equipment; low voltage is 12-120 volt equipment.)
In the utility industry, great measures have been taken to keep personnel safe from potential hazards, from personal protective equipment to licenses and certifications to perform specific work.
The problem is, little has changed in the equipment itself to make it inherently safe.
Until now.
To diminish the danger of unnecessary exposure to high-voltage equipment, SPOC Automation has isolated lower-voltage controls in a separate enclosure, on one of the outer panel of the frame.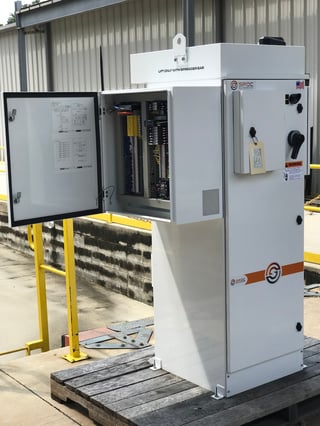 With this simple but powerfully effective change, SPOC's new patent-pending enclosures dramatically enhance the protection of field personnel.
The difference is that other variable-frequency drives combine low-voltage controls and high-voltage components together, inside one enclosure. Since space is limited inside an enclosure, this configuration can pose great risk to service technicians.
In this environment, when the technician performs work and the power is on, he can find himself hazardous conditions. To mitigate the risk, technicians must wear special PPE clothing and receive special training—even for handling routine low-voltage issues.
With SPOC's new drive enclosure, the risk of injury is significantly reduced for field workers because they do not come in contact with 480-volt devices. By isolating the controls on an exterior panel, SPOC has eliminated the risk of accidentally touching high-voltage wires and the risk of running control and power wiring in the same conduit.
What's more, since there is no exposure to 480-volt devices, technicians—and not just electricians—are qualified to safely perform work on the equipment. This difference can represent significant savings in labor costs.
The new enclosures are not only safer, they make trouble shooting simpler. The low-voltage control enclosure and the operator interface (WiseGuy) enclosure doors open the opposite way; this way, the controls and the display panel can be viewed side by side for easier access to these areas during start up and servicing.
SPOC's arc flash safety enclosures represent our commitment to continuous improvement and customer safety. To learn more about our variable-frequency drives and patent-pending enclosures, contact us today.