SPOC Automation is pleased to announce its recent hire of Ryan LeBlanc, who will join the SPOC team as the Field Service Support for the South Texas area. LeBlanc's proven background managing industrial projects, building success towards customer's needs, and overall level of experience will help ensure SPOC continues to provide unmatched service support, allowing the company to further its leadership position within the artificial lift control markets.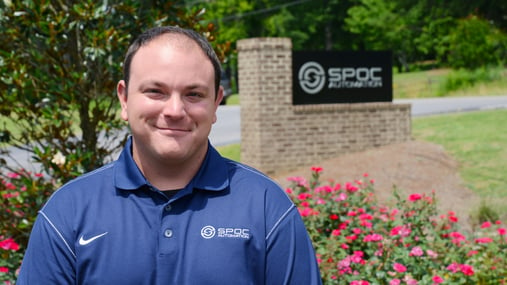 Ryan LeBlanc, Field Service Support | South Texas
LeBlanc, an U.S. Marine Veteran, comes to SPOC Automation with over 6 years of experience in the field service, engineering and electrical controls industry. Most recently, he was Field Service Technician for EXCO Resources, an independent oil and natural gas company engaged in the exploitation, exploration, acquisition, development and production of onshore U.S. oil and natural gas properties with a focus on shale resource plays. Prior to that he was Electronics Technician for Micron Technology in Virginia. He started his career in controls while supporting the fire control system maintenance for the main battle tanks in the U.S. Marine Corps.
"Ryan is very experienced in controls, automation and has world class electrical training from his military and industry experiences," said Bobby Mason – President of SPOC Automation. "He will be a great asset to our customer and the SPOC team."
Connect with Ryan LeBlanc (email here).
For more information, please contact SPOC Automation at 205-661-3642, email SPOC Automation – info@spocautomation.com or visit the SPOC website at www.spocautomation.com.
SPOC Automation builds world-class variable frequency drive (VFD) solutions for the oil and gas industry. We engineer and package artificial lift controls and automation technology that increase oil and gas production, lower lifting costs and save energy. The largest independent artificial lift controls manufacturer in North America, we apply decades of automation experience to your equipment or process to make products that help you produce more and spend less.