Pat Nichols has recently been named as SPOC Automation's Operations and Logistics manager. He will be based out of the Trussville corporate office and will be primarily responsible for management of the company's operations, supply chain and logistics.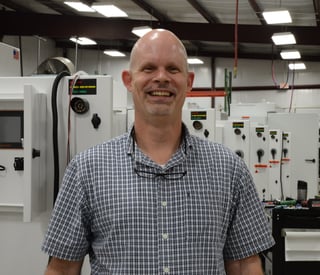 Prior to joining SPOC, Nichols served in various roles such as a Purchasing Manager at Scholar Craft Products, Materials Manager at Southern Comfort Conversions, and Materials Manager at G.R. Manufacturing, Inc. He also previously served as a Commodity Buyer at Meadowcraft, Inc. and as an Implementation Coordinator/ Master Scheduler at Kimball Furniture Reproductions.
He has experience maintaining responsibility for multi-million dollar inventories for both domestic and international projects, as well as extensive experience leading teams with responsibilities for reporting and tracking. Additionally, Pat brings years of manufacturing and operational experience to SPOC Automation's growing business in the artificial lift controls and automation space of the oil and gas industry.
"Pat has a long history of success in the areas of material process flow and logistical issues," said Bobby Mason, President of SPOC Automation. "We look forward to the talents that he brings as we continue to grow and strive to improve every aspect of our company."
Nichols received a Bachelor of Arts in Business Administration – Operations Management from Auburn University in 1989. He also obtained APICS – CPIM Certification in 1994.
About SPOC Automation
SPOC Automation builds world-class variable frequency drive (VFD) solutions for the oil and gas industry. SPOC manufacturers artificial lift controls and automation equipment that increases oil and gas production, lowers lifting costs and saves electrical energy. As the leading artificial lift controls manufacturer in North America, SPOC applies decades of automation experience to equipment and processes to make products that help our customers produce more and spend less. To learn more, visit www.spocautomation.com.