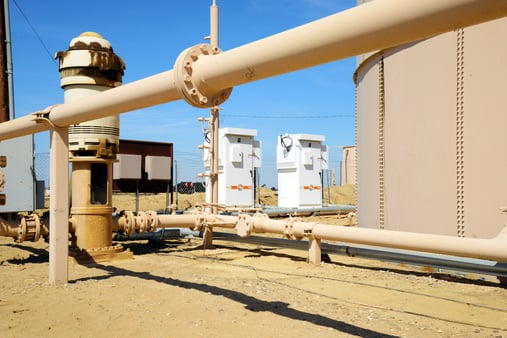 Two of the critical pieces of equipment for controlling injection pumps are the variable frequency drive and the PLC.
VFD – controls the pump motor

PLC – controls the logic, which defines what is happening at what rate and when
These two components must inter-communicate and operate together as a system. If they are not already connected before they arrive on site, installation and configuration is required for each device and between them.
Integrated Injection Pump Drive System
In an integrated system, the PLC and VFD come pre-configured and pre-integrated. While this system may cost slightly more than a traditional drive, it eliminates the need for a separate PLC and its integration. Eliminating the separate PLC saves $1,500 to $10,000 for the equipment, another $1,000 in integration and typical startup configuration costs of $2,000.
In addition to the hard dollar savings at installation time, an integrated drive system saves time. There is no need for subsystem integration. The system is up and running in less time. Check out our video comparing costs in a traditional versus integrated drive system.
A User Perspective
Integrated Control Solutions uses integrated drive systems to control the pressure of fluid pumped downhole. If pressure gets too high, they remotely slow the pump. Just that capability is a huge benefit to them. Other solutions have not been able to match the capability provided by the pre-integrated drive system and end up overheating or burning out cards. From their experience, the drive system is "…probably the best drive on the market that I've seen, and I've seen a lot of them out there." To learn more, watch this video.
Economic, Commercial, Quality
A pre-integrated drive system operates as one system, observes M4 Equipment president. "When you start to put a lot of pieces together sometimes it doesn't all fit," he continues. "If you put it together at the factory, you know installation will go much smoother at the end of the day."
The HPS drive system interface is designed specifically for HPS pumps. It connects to pressure instrumentation and vibration monitoring through its user interface. "This is a specialized high quality drive for the application, like no other," he concludes. To learn more, watch this video.