I've been thinking lately about the erosion of relationships in our society. In an instant we can "friend/unfriend," "follow/unfollow," and seek the anonymity of texts over face-to-face interactions. We have shorter attention spans and a microwave mentality in our expectations of results—not only in personal relationship but in business as well.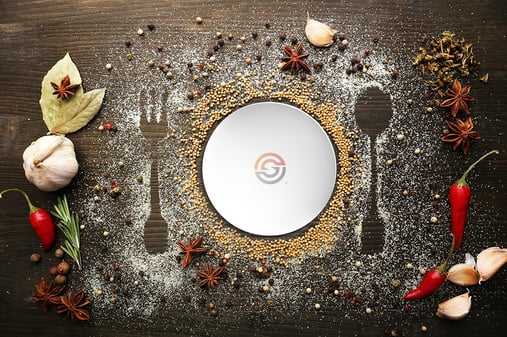 SPOC Automation operates in a different kind of paradigm, one where relationships are nurtured and grown, personally and professionally, in good times and in bad.
As you know, we're coming off an extremely challenging downturn in the oil and gas industry, but I'm proud to report that SPOC is not just surviving but thriving. I'll tell you why.
For those three years when the bottom fell out, SPOC refused to take the easy route of slashing services. As a matter of fact, we increased our sales and engineering teams and strategically added positions that would benefit our business in the long run.
It would have been simpler, of course, to cut corners on our customers or cut ties with some suppliers. But at SPOC, the simple solution does not always suit our culture and our ethics—where relationships matter, both within the SPOC family and with our business partners -- our valued customers and suppliers.
The vision of our company is important to our vendors because we really do see them as partners. They have a vested interest in the products we build with their components, so they allow us deeper access into their organization -- so much so that we're subject-matter experts on the parts we use within our drive products. That way, our engineering staff, technical experts and after-market support team can help our customers over the life of the products we sell.
These partnerships that we establish on the supply chain side of the business are the same ones we model on the customer side. Unlike many companies that try to control access to their engineers – the ones who actually develop and design the products -- we believe in removing the barriers that prevent open communication. Our engineers talk directly with our customers to understand their needs, concerns and challenges.
Unfortunately, such is not the business model for some of our competitors—ones that take a short-sighted view to save a few quick dollars but lose money in the end. They use the absolutely lowest-cost components to cheapen the price, which only reduces the reliability and quality of the equipment. Or they drop their price deeply to win a business deal, but they can't afford to support their products afterward. They may have saved three-to-five percent on the front end, but their quality, service and support eventually erode.
The same is true on the supply chain component side. If we changed vendors every time somebody came in with a "cheaper price," the consistency and quality of our products would vanish. What short-sighted companies don't consider is that there's a cost associated with vendor changes -- in terms of product quality, changes in drawings and processes, and the need for additional training.
And while most costs can be measured in terms of dollars and cents, the greatest cost of all is one that's hardest to measure—and that's the cost of poor professional relationships. How many businesses, in their effort to cut costs, cut their ties to business partners? The wins and losses we experience together provides deeper understanding of products, process applications and business practices, such a commitment to mutually beneficial business goals can never happen if your business maintains superficial business relationships.
The greatest business book ever written says in Proverbs 22:1 (NIV) "A good name is more desirable than riches; to be esteemed is better than silver or gold." The truth is, a commitment to preserving those relationships will tip the scales of success.
And that's why, as companies struggle to find their way back to solid ground, SPOC is standing firmly on its reputation as a leader, an innovator, and a committed partner to our suppliers and our customers.
Interested in becoming one of our trusted business partners? We'd like to hear from you. Call us at 844.SPOC.VFD or drop us an email at sales@spocautomation.com.