SPOC Automation welcomes Lynnmarie Flowers to the team as Marketing and Technical Communication Specialist, charged with developing new technical and marketing documents, training materials and manuals, and public relations communications.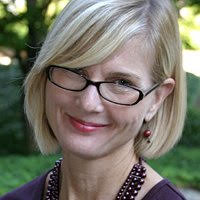 Lynnmarie Flowers, Marketing and Technical Communication Specialist
The 30-year veteran has expertise in procedure writing, project management, magazine publishing, video production, advertising copy writing, instructional design and corporate communications. Most recently, she was Corporate Information Coordinator for Southern Nuclear Operating Company, where she provided strategic communications counsel to multiple SNC organizations, to successfully align leadership and engage employees in support of the company's strategic objectives and excellence measures.
SPOC President Bobby Mason said, "I am extremely excited that Lynnmarie is now a part of our team. SPOC has always provided customers with superior products, services, and automation solutions. With Lynnmarie, we look forward to delivering an exceptional customer experience through enhanced training materials, product manuals, blog posts, white papers, and other support collateral."

"Details matter in the control of any process, and we pride ourselves with the finest artificial lift controls and automation products in the market. As part of our overall goal to provide the highest-quality products, it's vitally important that our documentation and communications reflect the same excellence standards. Lynnmarie will drive superior quality technical communications for our customers."
Connect with Lynnmarie (Here)
SPOC Automation is North America's leader in designing and building variable-frequency drive solutions for the oil and gas industry. SPOC's proprietary artificial lift controls and automation technology increases oil and gas production, lowers lifting costs, reduces equipment wear and tear, and saves energy.
For more information, please contact SPOC Automation at 205-661-3642, email SPOC Automation – info@spocautomation.com.