SPOC Automation is pleased to announce its recent hire of John Smith, who will join the SPOC team as the Regional Sales Manager for the Rocky Mountain area. Smith's proven background developing projects, identifying success towards customer's needs, and overall level of experience will help ensure SPOC continues to provide unmatched sales support, allowing the company to further its leadership position within the artificial lift control markets.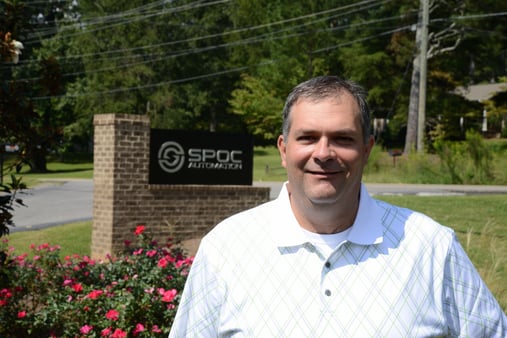 John Smith, Rocky Mtn. Regional Sales Manager
Smith, a Kansas native, comes to SPOC Automation with over 15 years of experience in the sales, wireless and electrical controls industry. Most recently, he was Regional Sales Executive for Lufkin Industries, a division of GE Oil & Gas – provides artificial lift equipment and field services to the oil & gas market. Prior to that he was Territory Sales Manager for PDI, Inc., Schering Plough and Bayer Healthcare in various parts of North America. He started his career in sales while serving as Operations Manager of a wireless equipment division at Qwest Communications where his responsibilities included sales, technical support and project management.
"John is a skilled professional with immense knowledge of the oil & gas automation controls industy," said Bobby Mason – President of SPOC Automation. "With more than 15 years of experience and numerous large projects under his belt, John is poised to make an immediate impact on our business, offering expert oversight on automation projects and providing clients with the most cost-effective engineering plans."
Connect with John Smith (email here).
SPOC Automation builds world-class variable frequency drive (VFD) solutions for the oil and gas industry. We engineer and package artificial lift controls and automation technology that increase oil and gas production, lower lifting costs and save energy. The largest independent artificial lift controls manufacturer in North America, we apply decades of automation experience to your equipment or process to make products that help you produce more and spend less.
For more information, please contact SPOC Automation at 205-661-3642, email SPOC Automation – info@spocautomation.com.