SPOC Automation is pleased to welcome Rich Vigil, who has joined the SPOC team as OEM Sales Manager responsible for overseeing and orchestrating OEM sales operations.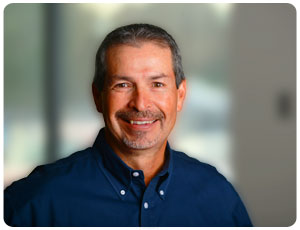 Rich Vigil, OEM Sales Manager
Based in Houston, Vigil will take the lead in developing and implementing a sustainable sales growth strategy designed to proactively serve the needs of OEM customers while driving overall sales performance.
Vigil comes to SPOC with 28 years' experience in the rotating equipment market selling OEM products, services and projects. Most recently he was Director of North American Sales for Gardner Denver Nash. Prior to that, he progressed through roles of increasing responsibility at Compression Leasing Services, Inc., Sundyne LLC, and Cameron International, among others.
Ted Wilke, SPOC's Vice President for Sales, said "Rich possesses a keen understanding of the product life cycle, coupled with experience working with engineering, research and development, operations, marketing and sales."
With Vigil's diverse and successful background, Wilke believes "he will leverage SPOC's success and progressive growth in the marketplace to take us to the next level in fostering positive, consultative relationships within major OEM enterprises."
Connect with Rich Vigil by email, or by phone 281-224-6847.
SPOC Automation is North America's leader in designing and building variable-frequency drive solutions for the oil and gas industry. SPOC's proprietary artificial lift controls and automation technology increases oil and gas production, lowers lifting costs, reduces equipment wear and tear, and saves energy.
For more information, please contact SPOC Automation at 205-661-3642, email SPOC Automation – info@spocautomation.com.