SPOC Automation announces new hire, Holly Bentley, who will join the team as Digital Media Specialist.
Bentley brings three years of web design, photography, videography and video production experience as a Visual Media Specialist.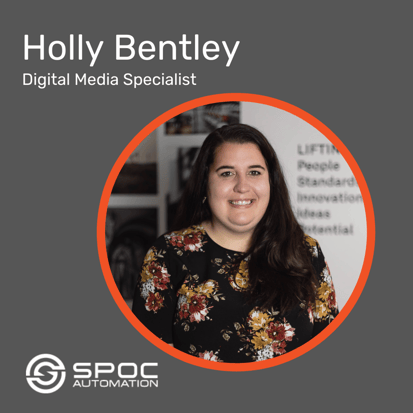 Originally from Trussville, AL, Bentley's background in telecommunication and film began as she studied at the University of Alabama and UAB, with interests in creative branding and visual design.
Bentley will serve as the primary producer of photographic and video resources for SPOC products and services. She will assist with the creation of training, marketing, and various creative content, working alongside the marketing team to develop new ideas and methods for utilizing the content produced.