In recognition of growing environmental challenges, in some states and in other parts of the world, vapor recovery is becoming mandatory. To prevent light hydrocarbon vapor emissions – and realize cost savings – smart companies are installing vapor recovery units (VRUs) near storage tanks.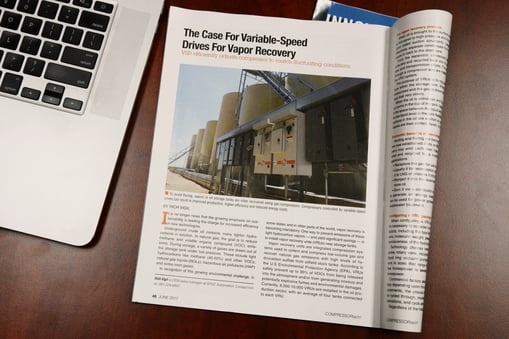 COMPRESSORtech2 magazine called on the expertise of SPOC's OEM Sales Manager Rich Vigil to craft an informative article about the advantages of VRU's.
In the publication, Rich discusses the economic benefits of recovered vapors, ways to configure a VRU package, successful harmonics mitigation practices, efficient process management and monitoring, and much more.
Check out the article and contact SPOC to learn more about the myriad benefits of VRUs.