Upstream Pumping // March/April 2015 Issue
Editorial by Bobby Mason and Ted Wilke
A handful of surface and downhole problems cause the majority of pump system failures, which result in shorter run life, higher maintenance costs and deferred production. Problems like pump off and cycling, fluid pound, mechanical stress, overheating and power fluctuations are commonplace. Optimized well performance requires constant surveillance and precision control.
Instrumentation, control and monitoring systems enable production teams to quickly identify problems and minimize their impact. Operators and production engineers can measure and trend well behavior precisely to fine tune results and increase reliability.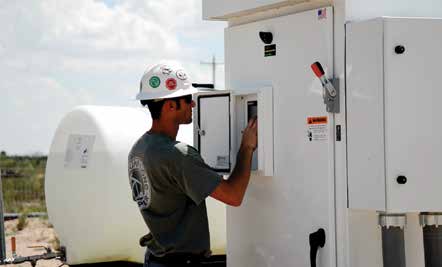 The whole production team can access the data for analysis with appropriate user permissions.
The first benefit of remote monitoring is early problem detection. Even if production team members are away from a well, they know its current condition. The next benefit is being able to respond to problems remotely in real time to control well equipment and processes. Identifying potential problems and opportunities to improve production proactively is the ultimate benefit.
Trending lets the production team adjust operations to maximize both equipment run life and production. One company improved field performance so much that they were able to replace a planned injection well with another production well.
Are you struggling with what needs to be trending in your production field?
Gas Interferance
Fluid Pound
High Temperature
Oversize Pumps
Warranty Dispute Evidence
Field Efficiency
Water Management
Beyond Tally Books
Read more in our editorial with Upstream Pumping magazine. Download full article >>