When you buy a drive from SPOC Automation, the customer experience definitely doesn't end after the drive is installed and up and running. We build our drives to last under rough conditions, from the summer heat in West Texas to the bone-chilling cold of North Dakota in the winter.
But our technology lives in some fairly inhospitable places, you know, and things break from time to time. A part fails and needs to be replaced.
We've given a lot of thought to our entire organization so that when a part does fail, you are not alone out there in the desert trying to solve the problem.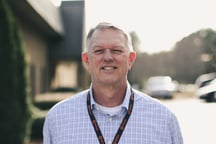 We have a team of post-installation support people (led by a great guy named Bubba Leonard) whose job it is to make sure you have what you need, when you need it. We particularly like this line in Bubba's job description:
The Manager of Aftermarket Experience will be the chief customer advocate within the company and to external constituents.
That tells you everything you need to know about Bubba's role and the role of his team. They work for you.
Our team is built around phone support, field support and internal support. They are kind of like air traffic control, making sure everything gets where it's supposed to be without crashing. Customer Satisfaction is the central group. Their job is to ensure that any issues are resolved quickly and to your liking. Listen, we want your pumps running every bit as much as you do.
To contact Bubba, call our main phone number (844.776.2833) or email him at bleonard@spocautomation.com.
Or contact our support team by visiting our website (https://spocautomation.com/contact/) and feel free to use our live chat feature.