This past year was an important year for our company. We grew. We made more drives and served more clients than the previous year. But we did something else that might be even more important.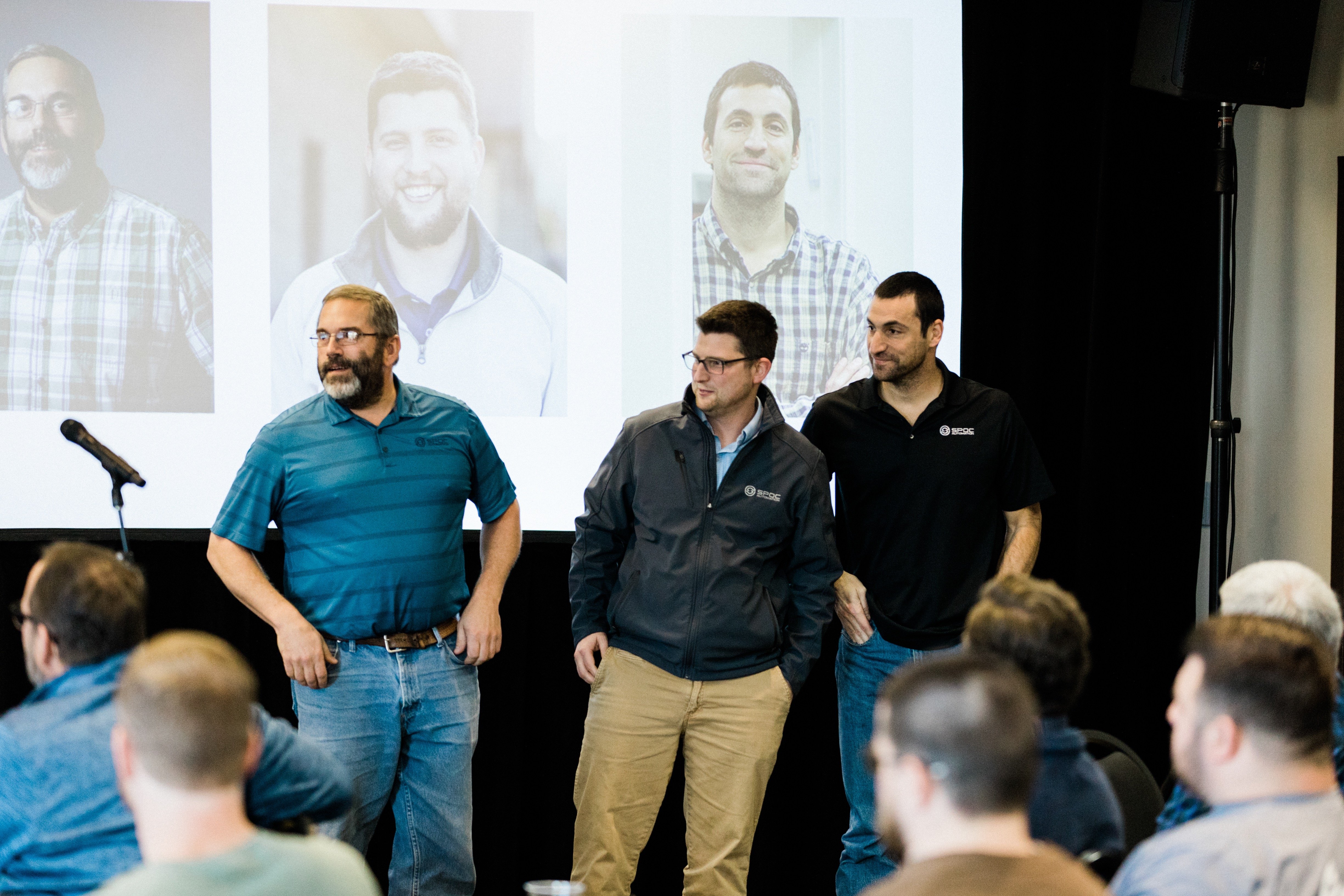 We decided to put down in writing the core values that define what we believe and will guide us in the future. We grew this year, a lot. We added a number of talented people to our team. We expect that we will grow even more in the coming years. We felt that it was critical, as we grow, that everyone who joins our team understand the soul of this company, so that together we work toward a common goal.
Our leadership team spent a lot of time talking about these ideas.
There was a lot of debate. We might have argued some. But in the end, we came to 100 percent consensus on five ideas.
Committed. We are dedicated to completing our work the right way, on time, every time.
Caring. We respect and care about our employees, our customers and our suppliers. We invest resources to make them better.
Passionate. We are competitive and motivated to succeed. We take pride in helping our customers win.
Solutions Focused. We are an innovation company. Creatively, we solve challenging problems in the best way.
Gratifying. We believe work should be fun and we enjoy delivering world class products for our customers.
But the best way to understand what a company believes in is not to read their corporate documents. It's to watch the behavior of its people. At SPOC, our core values are not just words on paper. They are beliefs that we live out every day.
So this year, in addition to formalizing our values, we decided to create awards that honor the members of our team who embody these values every day. A few weeks ago, we recognized three extraordinary people. And maybe the most extraordinary thing about each of them is that they would tell you they are only doing their jobs.
Randy Nelms. Randy is one of our earliest employees. He sets high expectations, for himself and everyone on his team. He expects people to work their hardest, to be honest, and to give our customers more than they expect. He is just a rock-solid individual, both personally and professionally.
The thing you notice first about Jake Hinkle is his attitude. He approaches every task, every job with great enthusiasm. He is eager to learn, and most importantly, he cares about giving his best to every challenge. We've challenged Jake often and he always rises to the challenge.
Oren Arzad has an equally winning attitude. He is driving to be the best in everything he does, both personally and professionally. That's why he's been an Olympic athlete and why he is one of SPOC's champions.
Looking at these three people, we can confidently say that we've been fortunate to attract great people to our company. Without doubt, that's the biggest reason for our success and the success of our clients.